The small goods shed at Tan y Grisiau station is one of the FR's lesser known buildings but is historic in its own right as it is the only remaining building as part of the original station, the rest of which was demolished in the 1960s.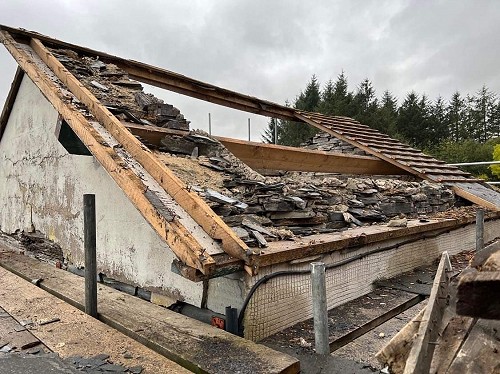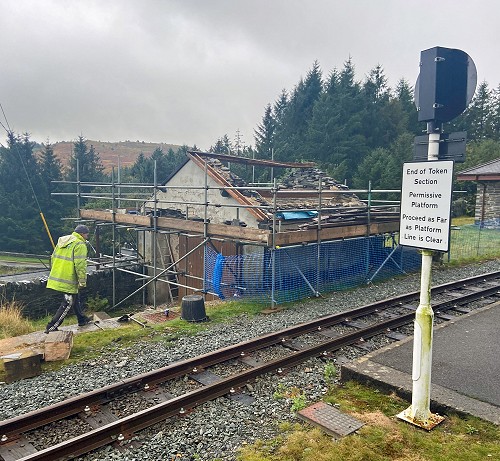 The slate roof was in need of significant repair work, not least because the ridge timber had a break in it. The required work on the building has formed part of this winter's works programme and has recently been completed. The first of the attached pictures (provided by the railway's infrastructure manager) shows the work in progress (including the broken ridge timber) while the other two show it in a finished state.
The FRS was in the fortunate position of being able to provide funding for the goods shed project and to do so without the need for an appeal. However, this has of course lowered the funds remaining available for other projects on the railway. If any of our members and supporters would like to provide sponsorship for the goods shed roof work, please get in touch with us.