The annual Young Volunteers Week acts as a great introduction to volunteering on the railway, with a series of organised working parties and activities to give practical guidance and experience. The volunteers were moved around the railway largely by special (steam hauled) trains.
As ever, the jobs were varied and wide, covering, amongst others:
Minffordd Yard relaying trackwork
The approach to the Goods Shed and other trackwork was completely relaid. This also involved, in some cases, improving the walkways and edging.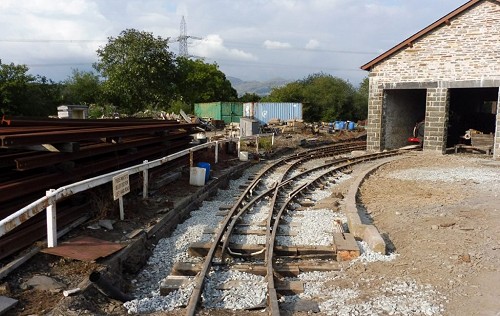 Minffordd Maenofferren Shed Repairs
Including cladding repairs prior to repainting.
Boston Lodge Carriage Shed Floor Painting
This sounds simple, but requires the clearing out of the shed, diligent preparation of the floor and then careful painting.
Pathways around Minffordd Yard Horticultural Centre
Earlier in the year, the Society funded the construction of an area for volunteers and staff to grow their own bedding and other plants in a controlled dedicated environment. This includes the construction of the greenhouse. An activity for the week was to improve the access.
Other work completed included
There was a lot of tidying up completed around the volunteer hostel Minffordd which included replacing fencing: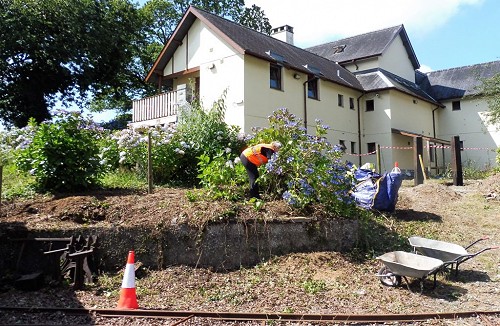 And the construction and erection of barriers (from old rail) to protect buildings from vehicles, including the recently constructed Minffordd Workshop:
And, finally, the social aspect cannot be ignored. As well as other evening activities, the final evening saw the Hog Roast down in Minffordd Yard complete with footplate rides:
Thanks to Carol Younger for the inputs.