If you are missing the Railway. Please consider supporting the appeal to ensure the Railway is up and running as soon as possible in the manner to which we are familiar with. All branches of the railway are part of the effort.
Whilst it is not possible to physically visit and see the railway, remember you can virtually explore the railway both in the past and the present.
Present
The Railway's main website has been updated: Festrail Link .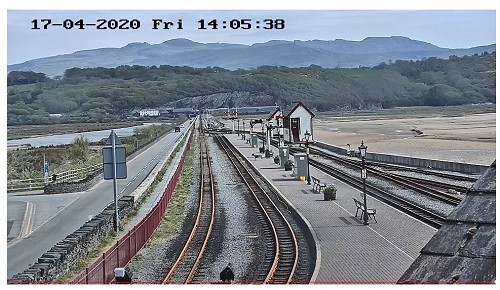 Everyone will be pleased to see the return (or the new) webcam at Porthmadog. It is of a much improved resolution.
When trains are running again you will see everything on the move.
Past
The long history of the railways in the area have been captured by many people over the years. There is an ongoing project to pull together the photos that have been captured, from early operations, through early preservation and up to latter pre digital years. This fantastic resource is available to view at FFWHResource. It can be fun to explore or search for specific items. The depth of information is truly amazing.