With the end of the operating season after the Christmas week trains, and a break before the Half Term services, Boston Lodge is now deep in the next phase of the work required to bring it up to the high standards expected.
The main points in the centre part of the yard, leading from entry throat to the Erecting Shop and outside pit, have long been past their idea usable life. The Ffestiniog Railway Society has made a grant to purchase new points to be fitted at this critical part of the yard.
These were delivered before Christmas and are now being installed. This work is by staff and Dee & Mersey group volunteers.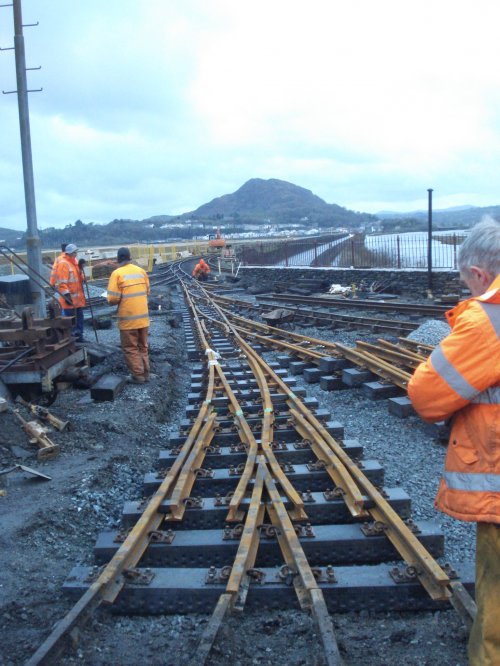 The ballasting is now underway.